Management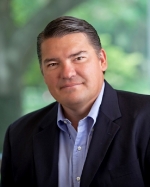 W. Keith Maxwell III

Chief Executive Officer

f

Biography
Mr. Maxwell serves as Chief Executive Officer and Chairman of the Board of Directors. Prior to founding the predecessor of Spark Energy in 1999, Mr. Maxwell was a founding partner in Wickford Energy, an oil and natural gas services company which was sold to Black Hills Utilities in 1997. Prior to Wickford Energy, Mr. Maxwell was a partner in Polaris Pipeline, a natural gas producer services and midstream company that sold to TECO Pipeline in 1994. In 2010, Mr. Maxwell was named Ernst & Young Entrepreneur of the Year in the Energy, Chemicals and Mining category. A native of Houston, Texas, Mr. Maxwell earned a Bachelor's Degree in Economics from the University of Texas at Austin in 1987. Mr. Maxwell has several philanthropic interests, including the Special Olympics, Child Advocates, Salvation Army, Star of Hope and Helping a Hero. We believe that Mr. Maxwell's extensive energy industry background, leadership experience, and strategic planning and oversight brings an important skill set to Spark Energy.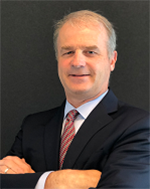 Mr. Jones was appointed Chief Financial Officer in June 2019. Immediately prior to his appointment as CFO, Mr. Jones served on the Board as an Independent Director and the Chair of Audit and Special Committees since 2014. Mr. Jones oversees Spark's accounting, tax, SEC reporting, treasury, financial planning and analysis, and investor relations functions. He is also the Chief Risk Officer.
Mr. Jones was a partner at Weaver Tidwell LLP, a regional certified public accounting firm. Prior to joining Weaver Tidwell, LLP, Mr. Jones was a partner in the Houston office of Padgett Stratemann & Co. from May 2014 to August 2016 when Padgett was acquired by RSM. Prior to joining Padgett Stratemann & Co., Mr. Jones was a partner at Ernst & Young LLP where he worked from October 1998 to March 2014. Mr. Jones holds a Doctor of Jurisprudence from Louisiana State University and a Bachelor of Science in Accounting from the University of Louisiana at Monroe.
Mr. Jones was appointed Chief Financial Officer because of his extensive tax and financial background, as well as his management expertise.